via Warner Bros.
No matter how much people dislike 2011's infamous Green Lantern – which is an awful lot given its status as both one of the worst comic book adaptations of the 21st Century and one of the biggest box office bombs of all-time – there can't be too many people who detest it more than leading man Ryan Reynolds.
The actor has made it his mission to verbally eviscerate the diabolical DC disaster anytime the opportunity presents itself, even if both he and director Martin Campbell are in agreement that one good thing came out of the shambolic $200 million production after Reynolds first met wife Blake Lively.
As much as he loves to crack jokes about Green Lantern, it still took hundreds of hardworking cast and crew members a lot of time, effort, and incredibly hard work to bring to life, something Reynolds reflected on while picking apart the movie's bones once again during an appearance at the Just for Laughs comedy festival in London.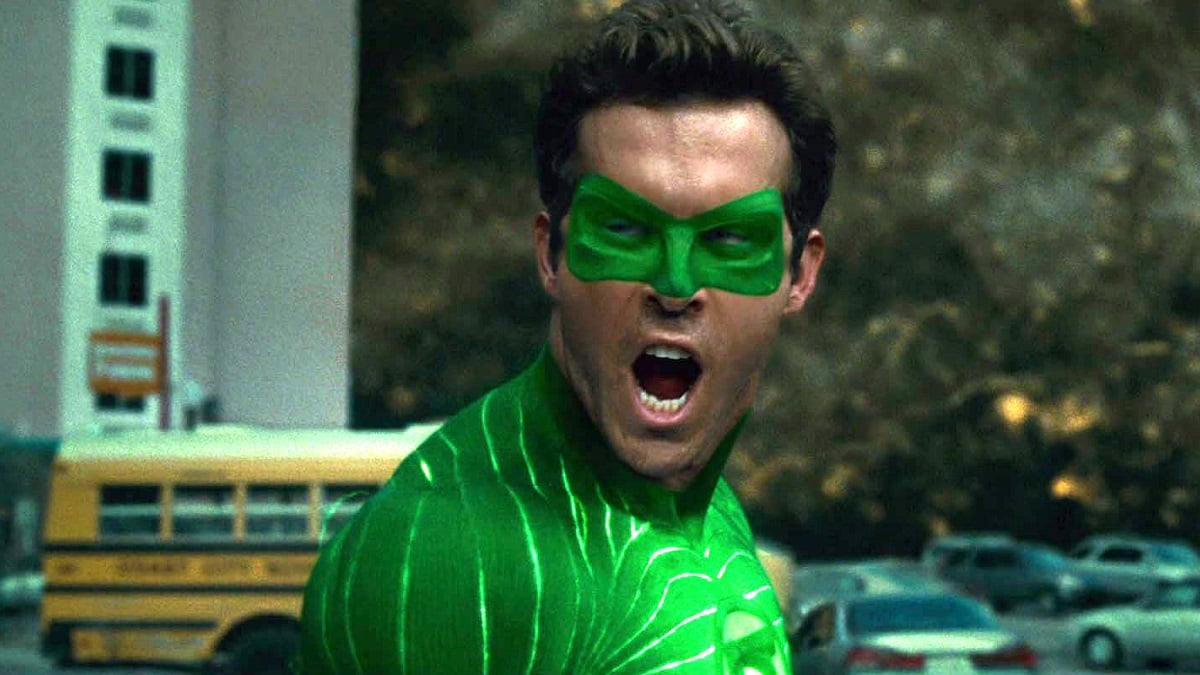 "There was just too many people spending too much money and when there was a problem rather than say, 'Okay, let's stop spending on special effects and let's think about character. How do we replace this big spectacle thing – that isn't working at all – with something that's character based?' and that just never – the thinking was never there to do that.

And to their credit, it's a very old school way of looking at things. It's just 'Let's just keep spending our way through this.' And that was – it didn't work. At the same time, there are 185 people that worked on that movie, they all had an amazing time, we loved shooting it. Truly, shooting the movie was a lot of fun. But, you know, sitting in that premiere, watching that, oh my God. It's tough."
That's easily the most thought-provoking critique we've heard from Reynolds regarding Green Lantern, but when host Rob Delaney asked if watching the finished product for the first time made his "butthole flutter," normal service was resumed.
"The words were 'Holy Shit' and 'No. NO!. Oh my god it was like a ukulele down there. It was crazy. It was an odd feeling. It was not a feeling I wanted to repeat. So I really spent the following years just owning as much as I could, it was the only way to kind of process it."
Just when you thought Reynolds was finally ready to appraise his most infamous bomb through a deadly serious lens, all it takes is one mention of a sphincter to bring reality crashing back into focus.



Source : https://wegotthiscovered.com/movies/ryan-reynolds-almost-makes-a-serious-critique-of-green-lantern-before-turning-the-conversation-to-his-butthole/