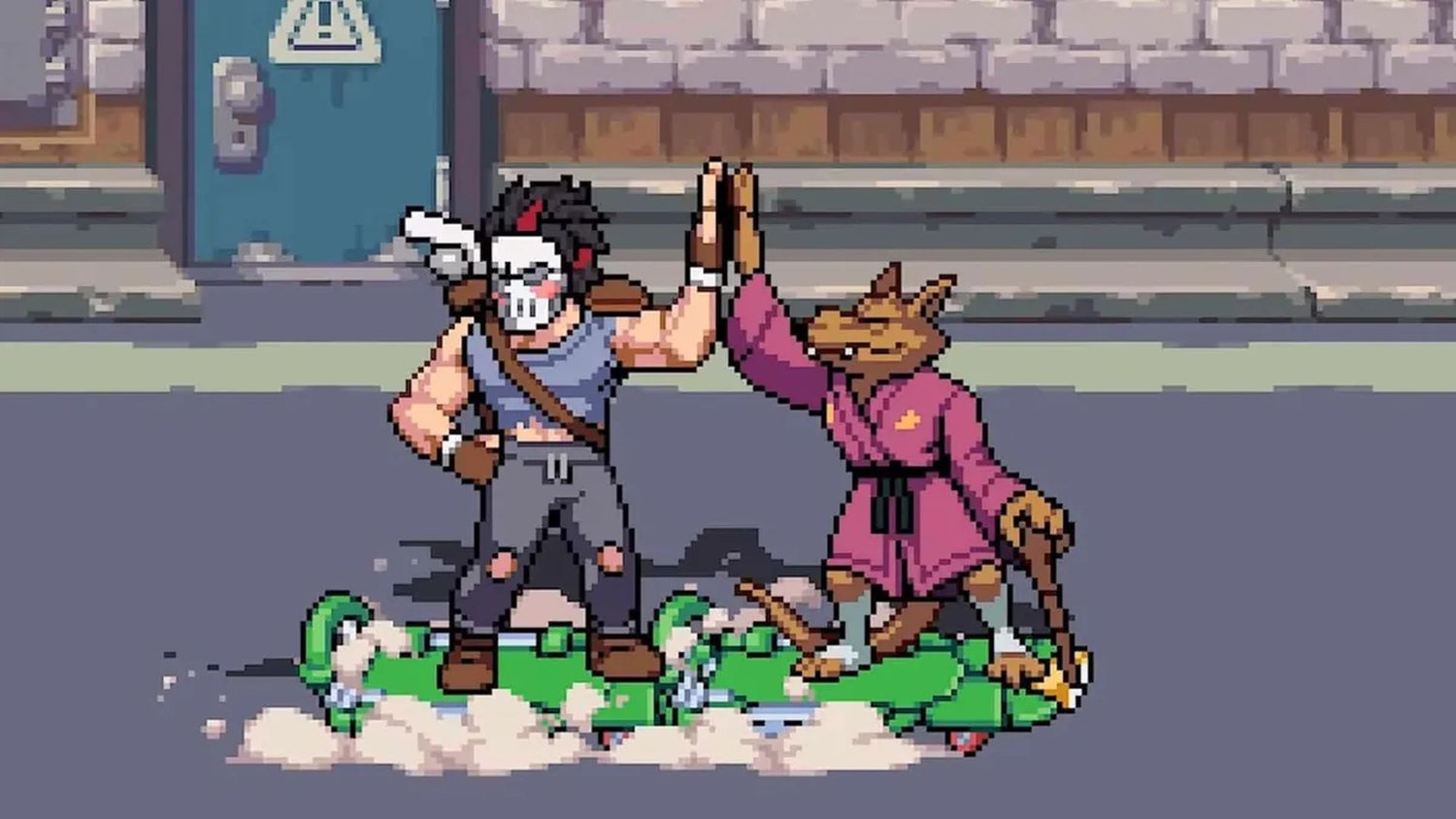 Dotemu and Tribute Games announced that Casey Jones will be a playable character in Teenage Mutant Ninja Turtles: Shredder's Revenge during the Summer Game Fest. That's freaking awesome and brings the tally of playable character options to 7! What's more, the team announced that you can play with up to 6 players at a time! That's local or online! This game just gets better and better with each announcement.
A brand new trailer showcasing the eagerly anticipated playable character Casey Jones, the Turtles' spirited ally determined to clean up the streets of New York City, debuted onstage during Summer Game Fest. Casey's balance of range, speed and power makes him a formidable all-around threat as he swings through flanks of Foot Clan soldiers with his signature hockey stick. Casey Jones is an unlockable character.
Talking about bringing Shredder's Revenge to life, Cyrille Imbert of Dotemu said:
The childhood dream shared between Dotemu and Tribute Games that ultimately became TMNT: Shredder's Revenge is almost 30 years in the making, and in just a few days, we'll invite fans back to the TMNT beat-em-up legacy to kick shell in an all-new game. This all truly feels surreal.
Jean-Francois Major of Tribute Games added:
Teenage Mutant Ninja Turtles: Shredder's Revenge merges elements of the classic cartoon, games and toys to create an ultimate celebration of a cast of beloved heroes. This game is both a tribute to an incredible era of TMNT as well as the spectacular community that's kept this stage of the series active through their love for classic TMNT.
You can play Shredder's Revenge on June 16 via Nintendo Switch, PC, PS4, and Xbox One (and Xbox Game Pass). If you pre-order the game, you can now get a 10% discount, so hurry and grab it!

Source : https://geektyrant.com/news/casey-jones-is-playable-and-up-to-6-players-at-a-time-in-tmnt-shredders-revenge