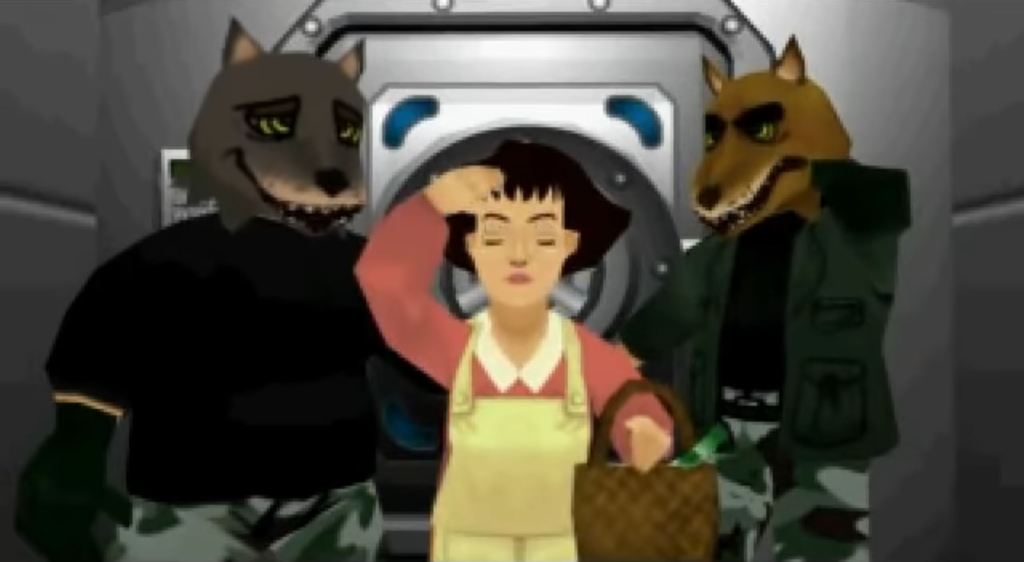 3. Incredible Crisis
Essentially a collection of minigames, Incredible Crisis sees you control a family of everyday people as they endure the most unusual day of their lives. While Incredible Crisis button-mashing gameplay button-mashing gameplay makes it one of the PS1's most challenging titles, it's the "absolutely everything else" about this project that makes it one of the console's weirdest experiences. 
By the time you (hopefully) beat Incredible Crisis, you will have participated in office-mandated exercises delivered via a DDR-style rhythm sequence, given someone an erotic massage on a Ferris wheel, escaped UFOs, fought a giant teddy bear, survived a bank robbery, and piloted a jet fighter. Oh, and a lot of those escapades are set to Ska music. This game is just…so great. 
2. LSD: Dream Emulator
If you're trying to keep this entry as sane and simple as possible, you should probably try to think of LSD as an early walking simulator designed to mimic what it's like to experience a particularly vivid dream. There are almost no traditional gameplay objectives to speak of in this one. The appeal of the entire experience is based on seeing what is going to happen next. 
Simply put, this might be the strangest "experimental" video game ever made. There are times when LSD is a deeply unsettling horror game, there are times when it's basically an interactive screensaver, and there are times when it's an oddly serene voyage through the minds of its creators. Above all else, this game achieves its goal of recreating the sensation of wandering through a dream or hallucinogenic-fuelled trip. Honestly, it'd be an incredible VR game. 
1. Germs: Nerawareta Machi
I understand if you assume the strangest thing about this game is its text-free cover filled with images of what you'll soon realize are actually naked, twisted, and deformed human bodies. However, I want to assure you that even that cover image can't prepare you for what this title really is. 
Germs is a 3D open-world game that sees you play as a reporter who has returned to their hometown to do a story on some mysterious incidents. Said incidents turn out to be the result of a deadly infection spread by mutants. Indeed, the biggest risk in this game is the possibility of becoming infected during one of its rare combat sequences. If you are infected, you'll need to run to this hospital for a cure. 

Source : https://www.denofgeek.com/games/weirdest-playstation-one-ps1-games-ever-all-time-strange-obscure/